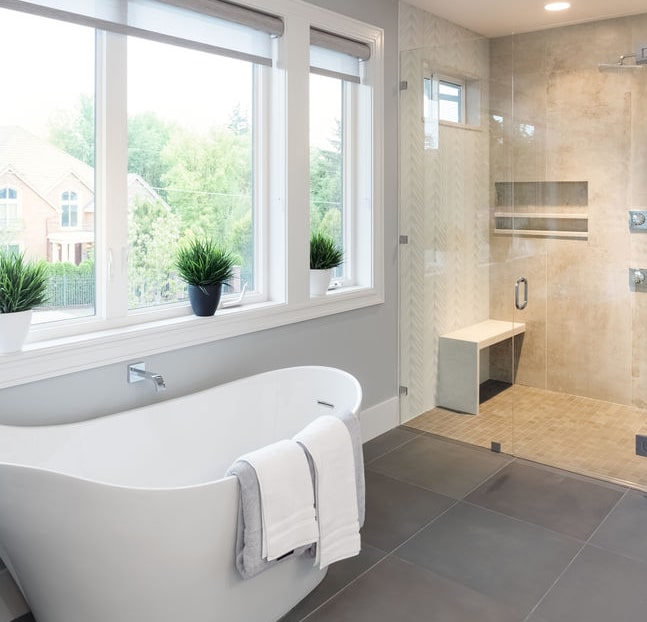 San Diego homeowners looking to get an online estimate on the price of replacement windows for their homes may have a more difficult time finding them than anticipated. Unfortunately, not a lot of window replacement companies will post prices on their websites—not even ballpark prices or price ranges. It's not that replacement window companies are trying to conceal information from prospective customers. There is actually a good reason why they don't publish the prices of the replacement windows they sell.
All replacement windows are made to order. This allows homeowners to get them in any shape, size, or style that they need. It also allows them to add on any features or enhancements, such as upgraded locks, improved sound suppression technology, decorative grids, and more. In other words, there are no "standard" replacement windows and therefore it would be almost impossible for a company to publish an accurate pricing guide on their website.
The best way to get replacement window prices is to contact a local replacement window company that sells the brand of windows you want. For example, if you want Anlin windows for your San Diego home, you should contact an authorized Anlin dealer in San Diego, such as BM Windows. When you contact their office, the company will likely set up an in-home appointment with you. At that appointment, a representative from the company will talk to you about the features you want in your new windows and will then take measurements of your current windows, since replacement windows are designed to fit within the existing frames of your windows.
Once they have all of the information they need, they can provide you with replacement window prices.
What is Included in Replacement Window Prices?
When most replacement window companies provide you with a quote, it includes the price of the replacement windows themselves, as well as the removal and disposal of your old windows, and the installation of your new windows. However, homeowners are advised to read the contract carefully before signing it. Some companies may not include the cost of installation in the price they give their customers. Then, after your windows are installed, they will hit homeowners with a surprise bill for the installation. If the price you get on replacement windows from one company seems too good to be true, this may be why.
You also want to make sure you are taking the quality of the windows into consideration as you compare prices from different companies. High-quality replacement windows may cost you a bit more upfront, but could save you money in the long run, since they will likely be more durable and energy efficient.
Finally, you will want to look at the warranty that is included with the replacement windows you are considering purchasing. Ideally, you should purchase windows that come with a lifetime warranty, so your windows are covered for as long as you own your home. A good warranty could save hundreds, or even thousands, of dollars, should anything go wrong with your windows down the road.