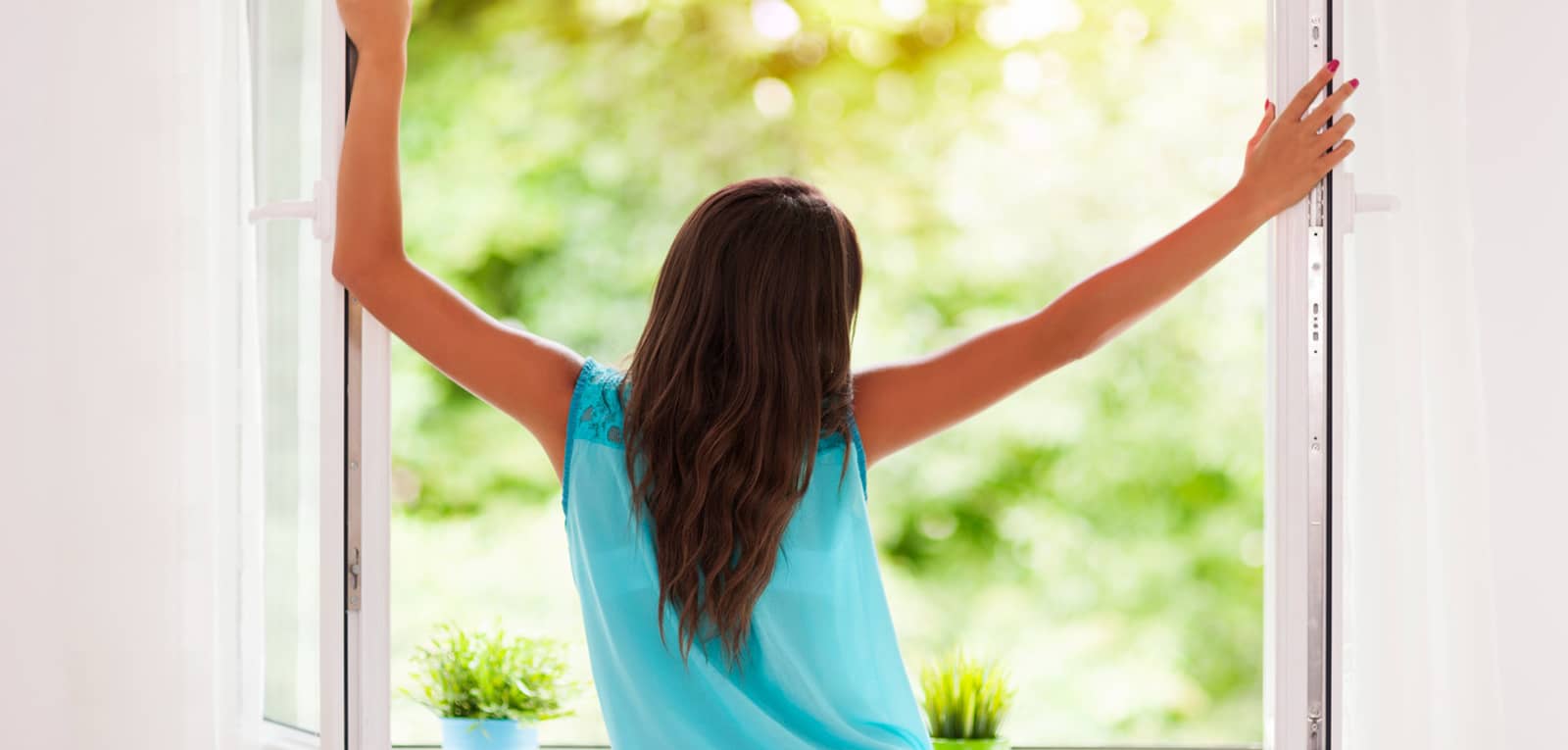 Many Fremont homeowners have the same question about replacement windows: What is the best brand of windows for my home? While there are many great options, this article will highlight one brand and line of replacement windows that many homeowners in Fremont, California love: Simonton DaylightMax windows.
The main advantage that Simonton DaylightMax windows have over most other vinyl replacement windows on the market is their expanded viewing area. This is due to their slim-frame design. A window with a thin frame means it has more glass, which results in a larger viewing area. When compared to other replacement windows of the same size, but with thicker frames, Simonton DaylightMax windows can give homeowners up to a 40% larger viewing area! Not only will these windows provide a great view of the outdoors, they will also increase the amount of natural light that is allowed into the home, when compared to windows with thicker frames.
Many of the other slim-frame replacement windows available have aluminum frames, while DaylightMax windows have vinyl frames. Windows with vinyl frames are typically more energy efficient than those with aluminum frames because aluminum allows more heat and cold to pass through than vinyl. So, when windows with vinyl frames are installed, the inside of the home will stay cooler in the summer months and warmer in the winter months because they will help keep out the outside temperatures.
While some home styles can benefit from the look of windows with thicker frames that the majority of replacement windows come with, there are other home styles that would be enhanced by DaylightMax's slim frames. For example, homes with a modern or mid-century modern style look great with the streamlined style of the DaylightMax windows.
If you're not sure what style of windows will best complement your home's style, replacement window experts, such as those from Custom Exchange can help! Custom Exchange has been installing windows in Fremont for many years and knows what types of windows look best in the different styles of homes in the area.
Many Great Options and Upgrades with Simonton DaylightMax Windows
DaylightMax windows come standard with many amazing features, but there are also some upgrades for homeowners to choose from that can customize the look of the windows and improve their performance. For example, Simonton gives homeowners the option to choose a window frame color other than white. For the exterior frames, there more than 10 colors to choose from, and for the interior frames, homeowners can go with the standard white or tan, or upgrade to black frames.
For improved energy efficiency or sound suppression, Simonton offers upgraded packages, such as their ProSolar Shade Low-E glass and their special sound-abatement glass. However, every Simonton DaylightMax window comes standard with many great features, and a good portion of Fremont homeowners don't find it necessary to pay for any extra upgrades. A Custom Exchange team member can talk you through all of the options and help you decide which upgrades (if any) are worth it for your specific situation.
To learn more about the replacement windows Custom Exchange offers Fremont homeowners, such as Simonton DaylightMax windows, visit their website and then set up a free, in-home appointment with one of their helpful team members.